Ireland is a land of endless enchantments. On the west coast, teetering on the very edge of Europe, sits Connemara - the real emerald of the isle. Once described by Oscar Wilde as "wild mountainous country," "in every way magnificent," the desolate beauty of Connemara still, to this day, remains untainted by modern vulgarity and gives a splendid sense of isolation. Bleak and beautiful, the best way to see Connemara's patchwork of lakes, mountains, white sandy beaches and boggy plains is of course, between the ears of a native horse.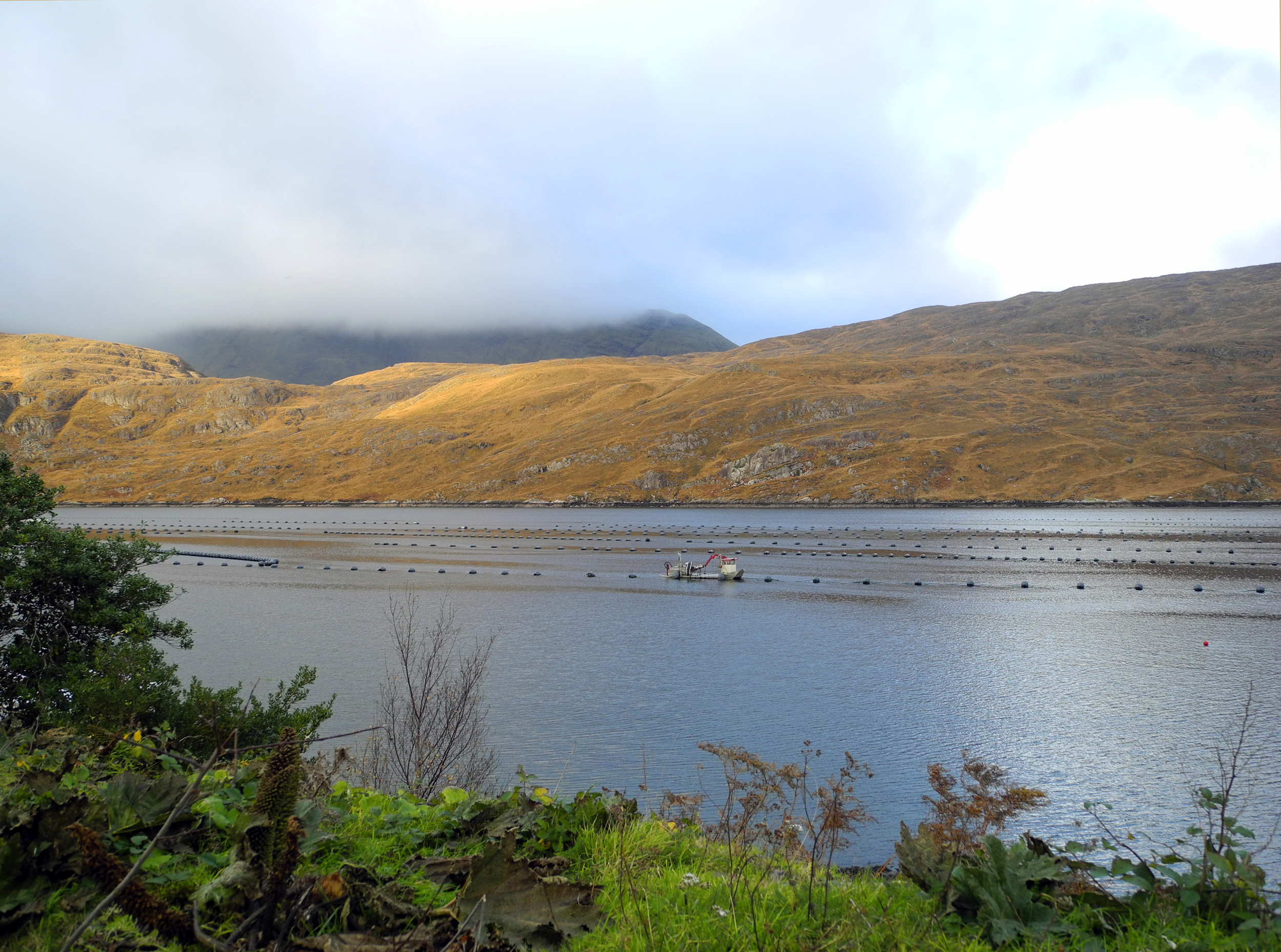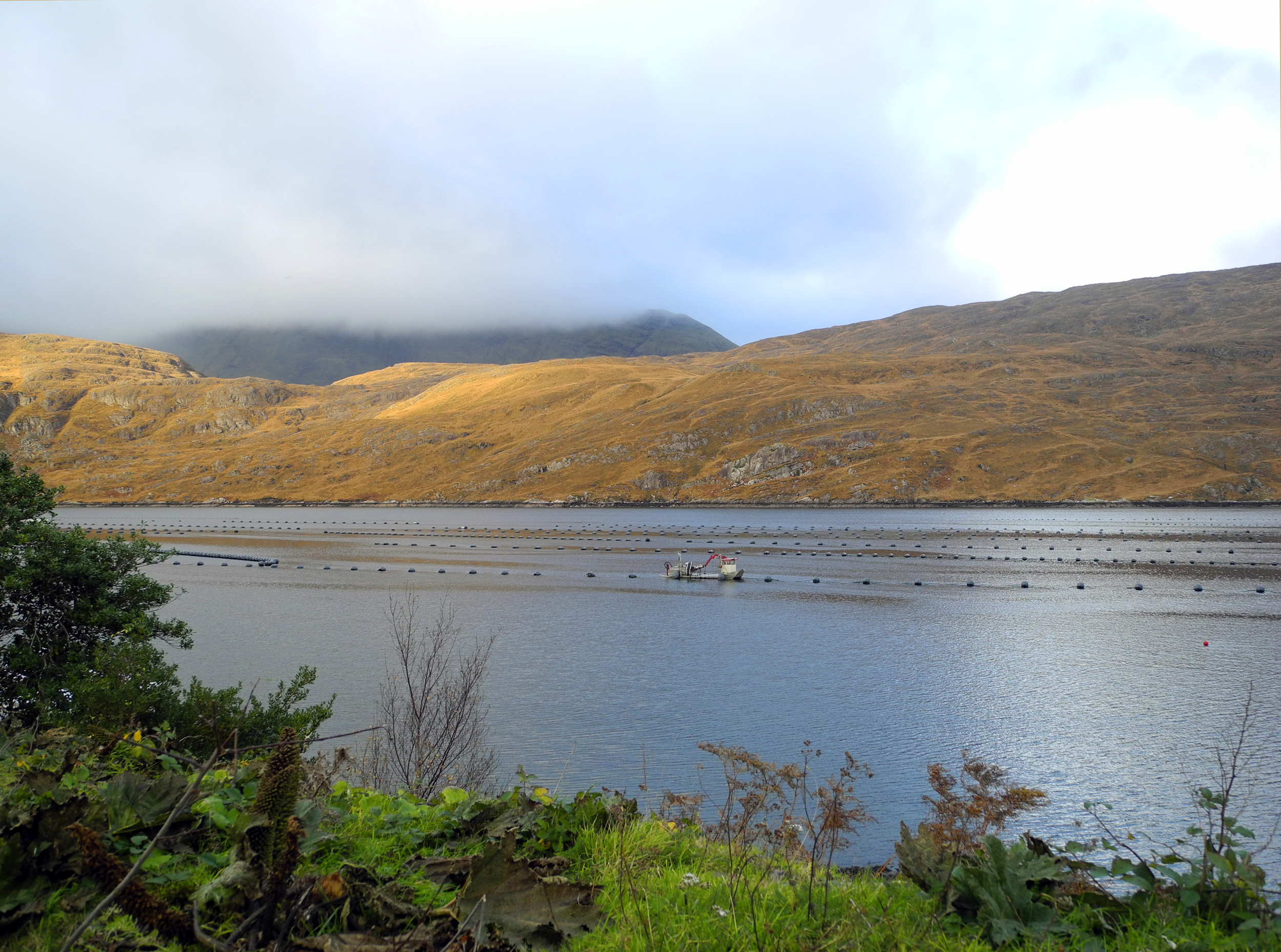 Founded by Cathriona Goaley and Ciarán Mac Con Iomaire, Connemara Equestrian Escapes offers an intimate and leisurely tour of the spectacular Connemara countryside with the opportunity to experience local culture, produce and incredibly generous hospitality along the way.
We flew in to Dublin airport and after a scenic drive through the Inagh Valley we arrived at Renvyle House Hotel & Resort. Located between the Twelve Bens and the Atlantic Ocean, Renvyle House was rebuilt in the Arts & Crafts style of the 1920s after the Irish Civil War. The hotel is located on 200 acres and boasts a private lake, a 9-hole golf course, 1km of beach, woodlands and gardens.
That afternoon we visited the recently renovated stables and Cathriona and Ciarán introduced us to our mounts. Although the majority of their horses are homebred Connemaras, it was Charlie, a great dapple grey Irish Draught, who treated me to an exhilarating gallop along the nearby White Strand Beach as the sun went down.
Before an exquisite supper at Renvyle House, our party squeezed in a visit to the Connemara Pony Museum in Clifden and a talk from Tom MacLochlainn, a former President (2005-2008) of the Connemara Pony Breeders Society. The CPBS was established in 1923 for the purpose of taking steps that would lead to the preservation and improvement of the Connemara pony. Tom's knowledge was impressive and as he ran us through the history of the breed and the great stallions of the past - Dundrum and Stroller - it became clear how passionate the locals are about their native stock.
We rose early and after a hearty breakfast in Renvyle House's award winning restaurant, we visited Connemara's great fairytale castle, Kylemore Abbey. It was an Englishman, Mitchell Henry who originally built the castle in 1868 as a wedding present for his wife, Margaret. The grounds include a spectacular six-acre Victorian walled garden, a miniature Gothic cathedral and a mausoleum where Mitchell and Margaret were both eventually laid to rest. Today, Kylemore is occupied by an order of Benedictine Nuns who purchased the Abbey castle and lands in 1920 after they were forced to flee Ypres during World War I.
Our next ride would be along the Killary Fjord Famine Walk. On the northern shore of Ireland's only fjord (an inlet created by glacial erosion) lies the mountain of Mweelrea, 817 metres high. Directly opposite, on the southern, Galway side, lies the hamlet of Rossroe. The scenery was spectacular and so was my steed - Bugsy - a flashy little 15.1hh grey gelding who was as sure footed as can be along this rocky trail. Cathriona told me later that Bugsy, or Tullykyne Boy as he is better known in certain circles, has actually done rather well for himself, and was recently placed in the Hickstead Junior Derby with her nephew Jack.

Gazing across the fjord, it was impossible not to notice the rows of buoys floating in the water. These belonged to Killary Fjord Shellfish who would soon be serving us lunch. Simon and Kate Kennedy started Killary Fjord Shellfish back in 1989 and are now Connemara's premier purveyors of sweet Killary mussels. Simon, and his assistant Juno the Golden Retriever, took us out on the boat to demonstrate the business of rope mussel farming. A delicious feast prepared by Kate of fresh oysters, chowder and mussels met us when we disembarked.
A little higher along the southern shores of the Fjord was Killary Sheep Farm, a traditional working mountain farm run by Tom Nee. Sweep the sheepdog stole the show as he demonstrated how he herded the sheep, with only the softest whisper of direction from Tom. Keen to work off our lunch, we donned boots and waterproofs and set up into the mountain to have a go at the traditional method of turf cutting. The wet bog in this district is deep and rich and the deeply satisfying method of cutting turf is akin to slicing greedily huge slabs of chocolate cake.

The next day we packed our bags before saddling up as it was time to move on to the next hotel. We spent the morning exploring the glorious grounds of the Ballynahinch Estate on horseback: 450 acres of private woodland, rivers and gardens. For those who prefer to keep their feet on the ground, Ballynahinch also offers a wealth of other estate activities including fishing, shooting, cycling or guided walks. The history of Ballynahinch Castle goes back over 700 years. It was the home of 'The Ferocious O'Flahertys" and one of its most famous residents was Grace O'Malley, the pirate queen of Connaught who married Donal O'Flaherty in 1546. After its decline as the noble home of the O'Flahertys towards the end of the 16th century, Ballynahinch Castle has changed hands many times. One other famous resident was 'Humanity Dick', founder of The Royal Society for the Prevention of Cruelty to Animals (RSPCA). His ancestors took over the house in 1590.
We lunched Cashel House, a wonderful 19th century country home overlooking the majestic Cashel Bay. Dermot and Kay McEvilly purchased Cashel House in 1967 and it has been running as a hotel ever since. This charming chintzy house once hosted Harold McMillian in the 1950s and General and Madame De Gaulle also spent two weeks of their Irish holiday here in May 1969.

That evening, we visited local breeder Henry O'Toole of Castle Connemara Ponies. As the sun went down, he took us on a jeep safari across the common land of the wild coastline to see his herd of beautiful brood mares by moonlight. Although an unassuming man, O'Toole is no stranger to success, having produced numerous Clifden champions, as well as ponies that have gone on to take the honours at some of the most prestigious shows in Britain. He explained the challenge of finding good stallions, and his aim to produce quality ponies which are true to type; with strong bone, and most importantly, good temperament.

We returned to Ballynahinch Castle for a delicious three-course dinner and fine wines. After a long soak in a peat bath I finally collapsed into a plush four-poster bed, to dream of the ponies standing by the wild scrub of the shore, touched only by sea wind and salt rain.
All images copyright © Agnes Stamp
For further information, please visit:
connemaraequestrianescapes.com
This article was originally published by countrylife.co.uk on 9 December, 2013. Read more at:
http://www.countrylife.co.uk/countryside/article/531842/Escape-to-Connemara.html